Questions?

Please email our Registrar Glenn at
secretary@braintreebaberuth.org
or call 617-840-3211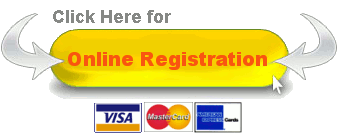 Spring Baseball
Division One
Try-outs
When: September, 11th & 12th (three try-out slots (Sat: 9AM, 1PM & Sun 9AM)
Where: Braintree High School varsity field.
Who: Anyone age 12 to 15 born prior to September 1st, 2009 and on or after May 1st, 2006 is welcome to try out.
What: You must attend at least one warm-up day to sign up for a one of the three tryout slots
Warm-up Days
Workout dates: Designed to prepare incoming player for the larger field are strongly recommended .
When: Tuesday, September 7th throught Thursday, September 9th - the weekday before the try out. Workouts are optional. Raindate is Friday Sept. 10th.
Times: 5:30 PM to 7:00PM.
Registration: all players must be registered online to attend workouts/Tryouts.
Division Two
When: Registration starts in September and is finalized by February for a March draft. Early registrations are welcome, after December 31st, a late fee is added to the cost.
Summer Baseball
Division One: Players are selected to Tournament player by the coaches and staff.
Division Two: All players are eligibile to play in summer leagues. Please pay attention to the registration period as their is a strict cut-off date for registrations. (very importport)