Welcome to Braintree Babe Ruth
13-15 YO 2019 Spring Baseball registration is now open
If you are interested on playing basebal in the Spring, please register at
http://braintreebaberuth.siplay.com
. All players that register will be assigned to a team for play. Players wishing to partiscipate in Division 1 must tryout and be drafted to a D1 team. (see below).
Age Requirements:
Anyone age 13 to 15 born between May 1st 2003 and August 31st 2006 is welcome to tryout.
2019 Tryouts
Division One tryouts for the 2019 season will be held on Saturday September 8th (9:00 AM - 12:00 PM & 1:00 PM - 4:00 PM) and Sunday September 9th, 2018 (9:00 AM - 12:00 PM). You must be
registered
and paid
in order to tryout for Division 1. Players interested in Division Two must register, but do not need to tryout to be placed on a team.
There will be workouts on Tuesday, Wednesday and Thursday September 4th-6th and if needed on Friday Septmber 7th from 5;30-7:00 PM. Workouts, designed to prepare incoming players for the larger field, are
optional
but
strongly
recommended.
Tryout Sign-up
: You must sign up for one of the three weekend tryout slots. Sign-ups will be available during all workout days. Please bring a copy of your
registration reciept
when you sign up for a slot. Players only need to tryout once.
*** **** ****
Weather Notices:
In case of
bad weather
, please check our social media pages for up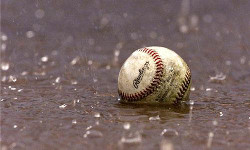 to date information. Coaches will also email/text players with updates.
Note
: Weekend game cancelations are considered on a "per game" basis.. not the whole day.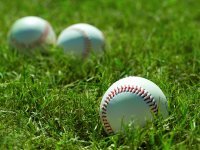 Mission Statement
To provide an opportunity for our youth to have fun, learn, experience and achieve in the game of baseball. Braintree Babe Ruth Baseball emphasizes the basic ideals of sportsmanship, fair play and respect for the rules of the game among players, parents, coaches and all other event participants.