Welcome to Braintree Babe Ruth
Thursday's Warm Up practice
will be held
today Sept. 7th, See you on the field.
D1 Tryouts for the 2018 Spring Season!
Attention all New 13 Year and all returning Babe Ruth players!
D1 Tryout for the 2018 season are Saturday
September 9th
and Sunday
September 10th.
Please attend one of the warm up days to
sign up
for one of the three tryout time slots.
Slot #1 - Saturday 9:00 AM - Noon
Slot #2 - Saturday 1:00 PM - 4:00 PM
Slot #3 - Sunday 9:00 AM - Noon
All Tryouts are at Prout Field at French's Common by the Town Ha;ll.
You must be pre-registered to attend a tryout
.
Free Warm up sessions
The times for our free warm-up days are:
5:30 PM until 7:00PM / Tuesday - Friday, September 5th - 8th
Warm-up sessions are designed to get players prepared for tryouts. These sessions cover all aspects of the game needed for new & returning players and are run by our Senior coaches assisted by the Braintree Baseball Club staff coaches. Warm-ups are held at French's Common field next to the Town Hall.
Players can attend one or all warm-up days. You must attend at least one warm up day in order to sign up for a tryout slot. Additionally, you must be registered and provide your receipt to attend warm-up sessions.
Questions about the tryout process? Speak to any BBR field representative during warm up days or contact the secretary at
secretary@braintreebaberuth.org
In case of
bad weather
for either warm up days or the Tryouts, please check this website or our social media pages for up to date informaiton. A decision will be made before 4pm daily.
Congratulations to the 2017 D1 Diamond Backs & D2 Nationals
Weather Notices:
In case of
bad weather
, please check our social media pages for up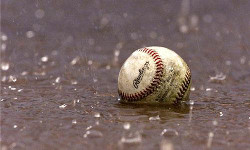 to date information. Coaches will also email/text players with updates.
Note
: Weekend game cancelations are considered on a "per game" basis.. not the whole day.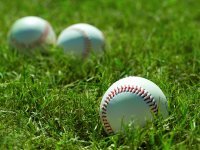 Mission Statement
To provide an opportunity for our youth to have fun, learn, experience and achieve in the game of baseball. Braintree Babe Ruth Baseball emphasizes the basic ideals of sportsmanship, fair play and respect for the rules of the game among players, parents, coaches and all other event participants.