Welcome to the Spring 2021 Babe Ruth Baseball season.


We are excited to begin gameplay... Please read and click below on important Covid19 safety protocols that must be followed by players and parents in order for our seaons to be pandemic free.

COVID19 Guidelines
The State of Massachusetts and the Town of Braintree have issued new COVID19 safety guidelines for recreational sports which we must adhered for the league to be allowed to use town field
s.

Download (Print optional) and read the complete guidelines as provided to Braintree Babe Ruth by the Town.
- All guidelines must be followed.
- Please take to the time to make sure your child understands these guidelines as well.
- Guidelines appy to both players and Parent/Guardians spectating on Braintree Fields.

Click here to download the BBR Guidelines
COVID19 Waiver

(mandatory)
All players
must
provide a COVID19 release waiver in order to play baseball in the town league.

Please d
ownload, print and read the waiver. Signed forms should be

returned to your coach

at first practice or game.
- Players cannot play in Braintree Babe Ruth games without a signed waiver.
- No exceptions.

Click here to download the Waiver
Registrations
All new registratios will be placed on a waiting list and will be added to a D2 team as soon as possible.
contact our secretary at
secretary@braintreebaberuth.org
or 617-840-3211 (evenings)
for questions and more information.
Click here to go to our registration website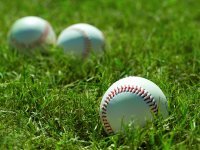 Mission Statement
To provide an opportunity for our youth to have fun, learn, experience and achieve in the game of baseball. Braintree Babe Ruth Baseball emphasizes the basic ideals of sportsmanship, fair play and respect for the rules of the game among players, parents, coaches and all other event participants.