2024 Babe Ruth Tryout Information
Tryouts for the 2024 Division One season will be held at the following dates:
Date
Time Slot
1- Saturday - September 9th 9 AM
2- Saturday - September 9th 1 PM
3- Sunday - September 10th 9 AM
You only need to attend
one tryout
slot to be considered for Division One!
Tryouts are held at Braintree High School's Varsity Field.
Tryouts workout days (held 5:30 to 7:00 PM) at Frenchs Common Field.
Tryouts are designed to prepare incoming players for the larger field. Workouts are optional, yet strongly recommended.
Tuesday - September 5th
Wednesday - September 6th
Thursday - September 7th
Time
: 5:30PM to 7:00 PM
Location
: Prout Field (French's Common) next to Braintree Town Hall
Parent and Guardian involvement
In order for your child to Tryout - Parents and/or Guardian's must do two things:

1.)

Register for Babe Babe Ruth Baseball


- Only Parents or Guardians can register a child to partiscipate in Braintree Babe Ruth Baseball.
- Registration fee: $250.00
- After registration, the website will email you a receipt.
- Print out the receipt and have ready to hand in at the first warmup day or your tryout.

-
Having a printed receipt is mandatory to
participate
in warm-ups or the tryout.
Click or tap here to go to our registration website
2.)

Sign up for your child's Tryout slotl


- A sign-up sheet will be available during the three warm-up days at Prout Field (French's Common)
- You only need to attend

one tryout

slot to be considered for Division One!


Division Two
Players that tryout out for division one and are
not selected
are automatically placed in the Division Two.
Not interested in trying out for Division one? Registering using the online website and your child will be placed on a team after the division two draft which occurs in mid-March.

Questions?

Please email our Registrar Glenn Holton at
secretary@braintreebaberuth.org
or call 617-840-3211
-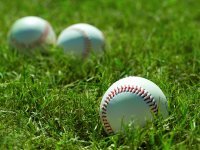 Mission Statement
To provide an opportunity for our youth to have fun, learn, experience and achieve in the game of baseball. Braintree Babe Ruth Baseball emphasizes the basic ideals of sportsmanship, fair play and respect for the rules of the game among players, parents, coaches and all other event participants.