Summer Baseball Registrations is now Open
for more information summer baseball and how to registration... click or tap
here
or the logo above.
--- --- ---


Tryouts will be held on Thursday June 1st, 6:00 PM at Braintree Hight School Junior Varsity Field.
You must be registered to tryout
Senior Babe Ruth

Registration

is now open!


Click or tap the link below to get started:.https://braintreebaberuthbaseball.sportngin.com/register/form/302248708

--- --- ---

12-15 Spring season Baseball
To view the most up to date schedule and current Standing click the schedule button:

Questions?

Please email our Registrar Glenn at
secretary@braintreebaberuth.org
or call 617-840-3211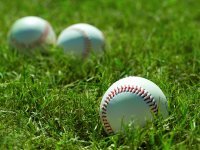 Mission Statement
To provide an opportunity for our youth to have fun, learn, experience and achieve in the game of baseball. Braintree Babe Ruth Baseball emphasizes the basic ideals of sportsmanship, fair play and respect for the rules of the game among players, parents, coaches and all other event participants.