Update on our 2020 Babe Ruth Season
Braintree Babe Ruth Base may still be alive!!!
The Braintree Babe Ruth Executive Board has been proactively working to provide a shortened Baseball season as a result of the pandemic - all while maintaining our focus of safety for all. Everything rests on the State's announcement of Phase 3 - which will allow our town to begin competitive play. Until that time, we are in a "wait and see" mode as to the timing and guidelines the State and Town will enforce upon our league.
Practicing under Phase 2 Guidelines.
The Town of Braintree

has approved

our submission of phase 2 guidelines which allow players and coaches to practice. Please be on the look-out for communication from your player's team manager regarding future practice times and locations.
Parent and Guardian involvement
In order for your child to participate in this new and usual baseball program - you must to two things:



1.) Download (Print optional) and read the complete guidelines as submitted by Braintree Babe Ruth to the Town - All guidelines must be followed. Please take to the time to make sure your child understands these guidelines as well.
Click here to download the BBR Guidelines

2.) Download, read and sign the Babe Ruth official waiver form for your child. Note: families need a waiver for each child in the program. All signed forms must be provided to the on-field coach (at the first practice) in order to participate in the program. Sorry - No Exceptions.
Click here to download the BBR Waiver form

Braintree Babe Ruth will continue to update families with baseball related news (via email) as more information presents itself. Until then. If you need to speak with anyone directly regarding this matter, please feel free to contact any member listed below:
Joe Cunningham -President - 617-633-0999

Hank Joyce – Treasurer – 617-697-4263
Glenn Holton – Secretary/Registrar – 617-840-3211
Your Braintree Babe Ruth Executive Board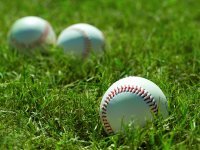 Mission Statement
To provide an opportunity for our youth to have fun, learn, experience and achieve in the game of baseball. Braintree Babe Ruth Baseball emphasizes the basic ideals of sportsmanship, fair play and respect for the rules of the game among players, parents, coaches and all other event participants.