Playoffs have started...

Follow all the advancement with our Playoff brackets for both division



Summer 2021 Baseball is now open!



Registration for Summer baseball is now open.

Click here to go to our registration website



Division one

teams are choosen by the D1 coaches for each 13, 14 & 15 Year old age group that will represent Braintree in the Babe Ruth Tournament trail to the world series.
All remaining D1 players will be added to other summer teams.
Additionally

, D1
tournament trail
teams will also be partiscipating
in the MetroSouth Summer baseball league
.

All

Division two

players will be automatically assigned to
a 13, 14 & 15 Year old age team that will represent Braintree, playing surrounding South Shore teams as part of the MetroSouth Summer baseball league.
12 Year old registration: Please
contact the registrar
if you child is 12 and you are having trouble registering online.
For additioanly information: email our Registrar/Secretary at
secretary@braintreebaberuth.org
or call (evenings) at 617-840-3211.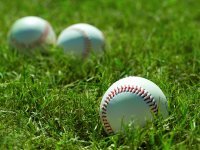 Mission Statement
To provide an opportunity for our youth to have fun, learn, experience and achieve in the game of baseball. Braintree Babe Ruth Baseball emphasizes the basic ideals of sportsmanship, fair play and respect for the rules of the game among players, parents, coaches and all other event participants.