Braintree Babe Ruth Baseball

September Division 1 Tryouts

Division 1 Tryout Information has been set:

Workout days Tuesday - Friday Sept. 8th thru 11th
Workouts are designed to get players prepared for tryouts. Players can attend

one or all

warmup days.

Players must be registered to partiscipate in warmup days and tryouts.

Please bring a copy of your registration reciept to the field.

Tryouts

- Saturday/Sunday Sept. 12th & 13th
Location: French's Common

You must sign up for tryouts slot during one
of the workout days. See on field attendant for more information.






Braintree Babe Ruth Baseball League
P.O. Box 850112, Braintree MA 02185
Note: Call team coaches for weather related questions:

Download Adobe Reader today to view many of the documents on our page!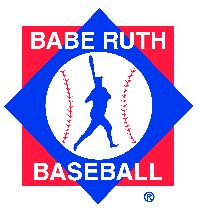 Checkout our facebook
page here


We are also on Twitter for rain cancelations


@btreebaberuth